It's almost December and although the only things I really want for Christmas are a washing machine and new MacBook, I do have a bit of a clothes wishlist as well....
These are my current bathers: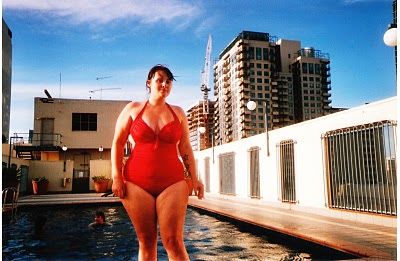 red JETS by Jessika Allen ones

I love them but I want to get a second pair for this summer because I go to the beach a lot and it gets boring just wearing the same pair every time.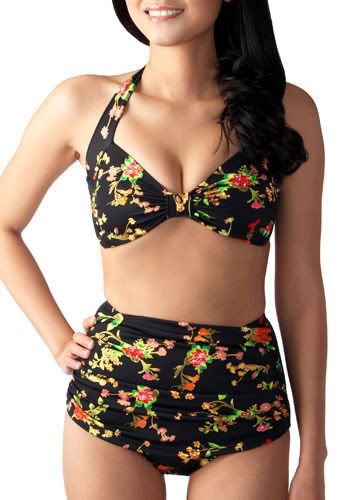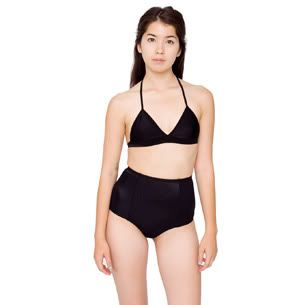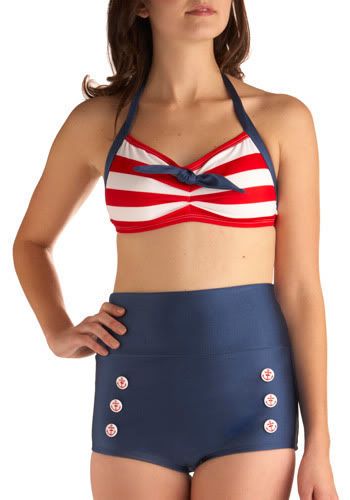 I really like the idea of high waisted bikini bottoms but I don't want to buy a pair without trying them on first because I'm not sure how they'll look, and the only place I can find them to try on is American Apparel. I haven't been in that store for about two years because the customer service is just so shitty that I really don't want to go back (not to mention the whole issue of not wanting to buy anything from Dov Charney)....
So I might just be boring and get some retro style black ones like this: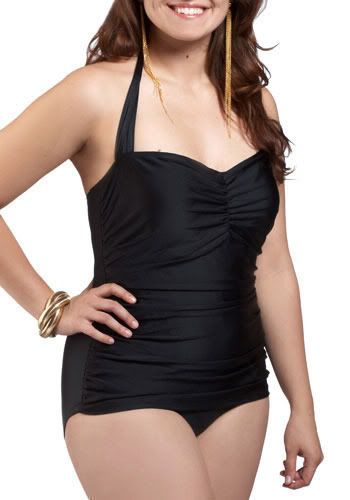 I'm also really loving this Black Milk swim suit: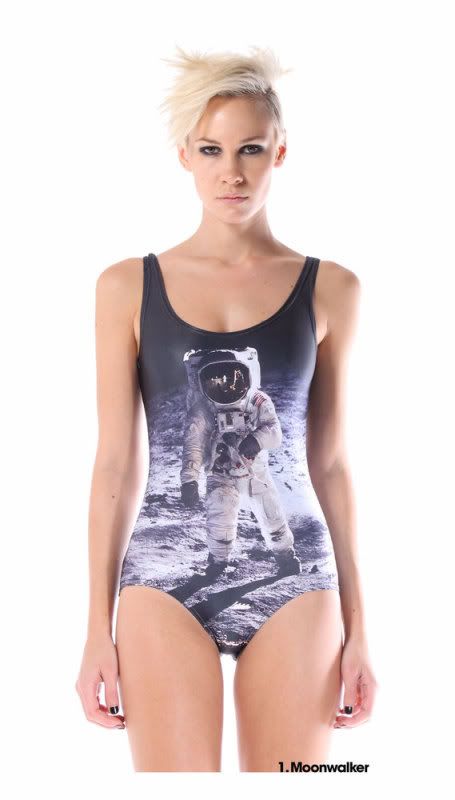 And these Galaxy leggings also from Black Milk (my boyfriend has a degree in astrophysics and I think that's starting to rub off on me)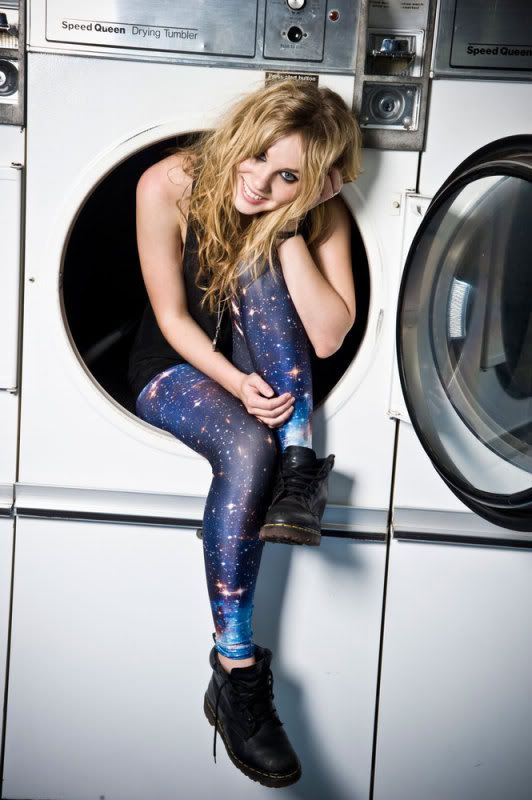 At some point a few years ago I decided I was too old for band t-shirts but I've re-thought my stance on that and I really want this Bad Brains shirt: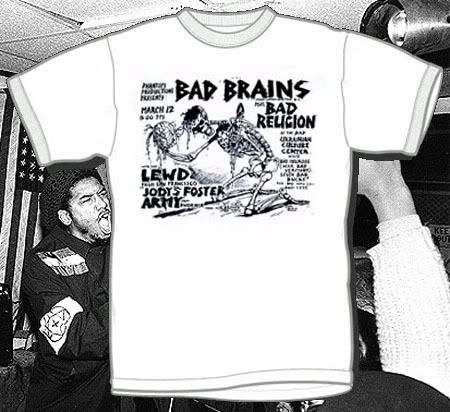 I haven't even decided what I'm going to do for New Years Eve but I do know it's definitely the night to wear something a bit over the top. For example last year I wore this black sequin dress: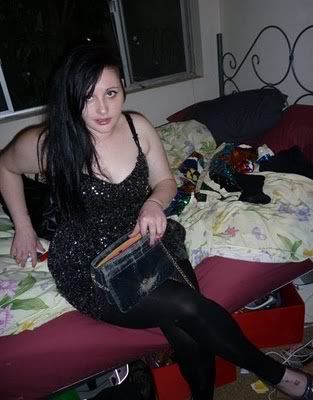 So this year I'm kind of thinking about buying this dress: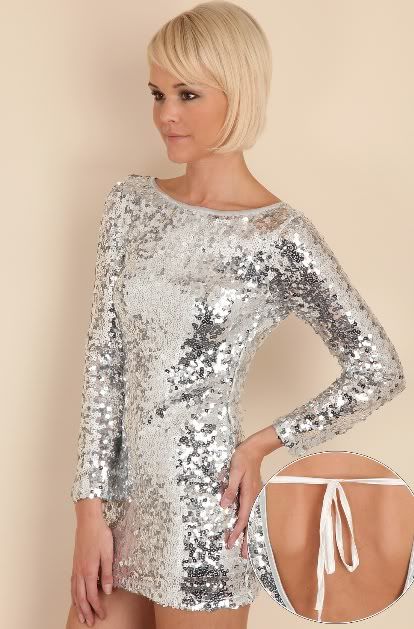 And these are probably not very weather-appropriate but I'm also loving: