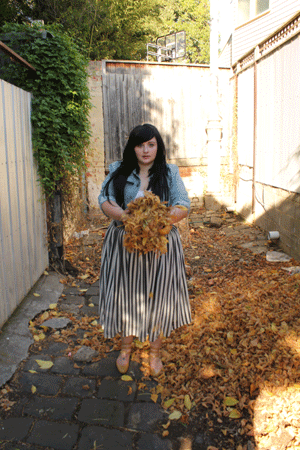 (I wish these shoes came up just a tiny bit higher to eliminate the dreaded toe-cleavage. Also, enjoy the scratches on my foot. I fell over ONTO a bike in my shed in the dark the other night. I've got grazes all over my legs (hence the midi skirt) and my knee is still swollen!)
shoes: vivienne westwood for melissa, striped midi skirt:
asos
, tank top: target, denim jacket: op shop, sunglasses: karen walker.